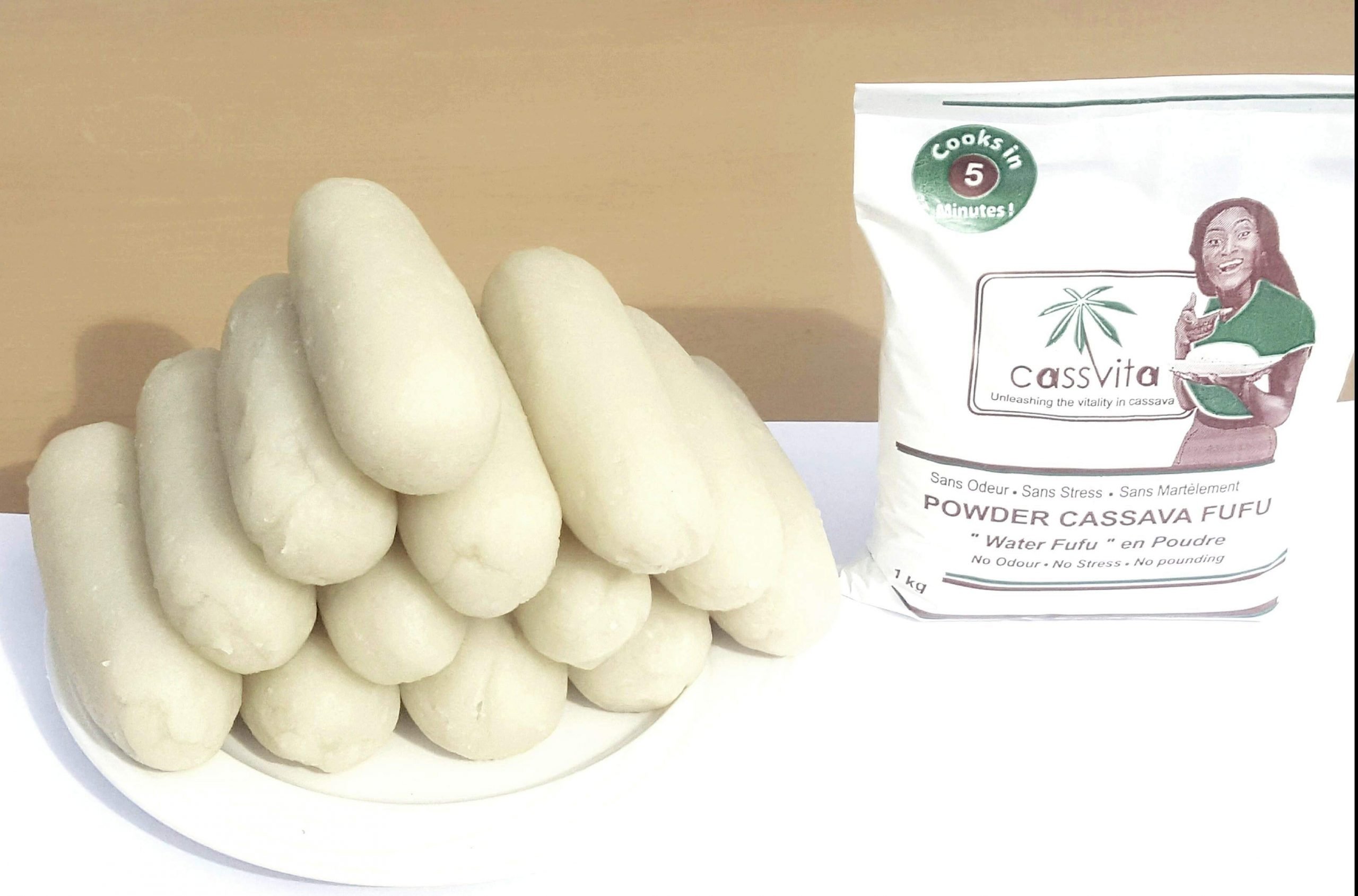 CassVita Fufu Recipe
How to Cook CassVita Fufu in 5 Minutes! Learn from the experts.
Equipment
Water

bowl

cup

Fufu Stick/Spoon (Wooden)
Ingredients
1L

Water

(Note you must not use all the 1liter of water, you should stop pouring when you have reached your desired texture.)

¼

Fufu Powder (CassVita)

½

Boiled water
Instructions
Pour 250g(1/4 of the pack) In the bowl

Pour half of the boiled water to the powder fufu and mix for 3-5 mins

Keep adding the remaing boiled water while mixing until you get your desired texture.
Video
Notes
A list of possible soups you can make or eat with CassVita fufu